Custom Banners & Stands
View Banner Gallery
Are you looking for high-quality, attractive banners that support your marketing goals or promote your brand and business? Royal Signs & Awnings is your local source for the eye-catching banners that will do just that!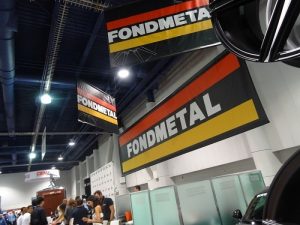 Whether you need a banner for your next tradeshow or special event, an indoor banner, a tabletop retractable banner, or any other custom signage element, Royal Signs & Awnings will craft the perfect solution to suit your needs and your brand identity. We handle every aspect of the signage process, from initial design concept through fabrication, installation, we even assist with repairs and maintenance. With Royal Signs & Awnings, you get the complete package; everything is done right here in our local state-of-the-art sign shop, allowing us to ensure that your banner is not only eye-catching but matches your approved proof, timeline, and budget!
Call Royal Signs & Awnings today at (503) 476-9476 for a Free Consultation with a Banner Expert!
Promotional Banners
Banners can have a significant impact on how you achieve your unique marketing goals. Business promotion has become the most common ways to utilize banners. These durable, eye-catching signs are ideal for both indoor and outdoor use, drawing potential customers to your business to check out your sales, or direct customers once indoors to the specific areas within your facility. During tradeshows and expos, banners are great for supporting your sales staff or assist attendees with wayfinding. Regardless of how you intend to use your hanging banner, retractable banner, or full display banner, Royal Signs & Awnings will create the attractive, high-quality, durable banners you need to meet any signage goals you have for attracting, retaining, and converting potential customers your business needs to continue growing.
Royal Signs & Awnings understands the how the quality of your signage will impact the image business projects and your ability to attract your target audience. Making the signage partner you work with essential to your success. We have a proven track record of delivering the results our clients need, in the timeline they need it, and within their approved budget.
Banner Support Structure
Regardless of how you want to display your banners, you're going to need a support system or external structure. Some banners may need both grommets and external stands. We will tackle this issue during our first consultation; we will provide you with a complete quote that includes all accessories and adjustments required to support your banner. We are happy to show you the available solutions and to discuss the best signage solution to fit your project. If you want to see some samples, our signage experts are eager to assist you and discuss any options that interest you.
Full-Service Sign Company
Royal Signs & Awnings manages all steps of banner and sign manufacturing, including the graphic design, the fabrication, and the installation. If your banner requires a stand, we will show you in detail how to install and how to remove it, so you feel at ease when it is time set it up on site. In case of large format materials, we have an installation team at your service.
Free Expert Banner Consultation
Royal Signs & Awnings designs appealing banners that help you achieve your business or communication goals. As a local supplier, we can fulfill a one time order, or we can create all signage materials you need for your special promotions and events.
Call Royal Signs & Awnings today at (503) 476-9476 for a Free Consultation with a Banner Expert!