Lighted Signs
View Sign Gallery
How can your sign outshine the distractions around it? The best way is with a custom lighted sign.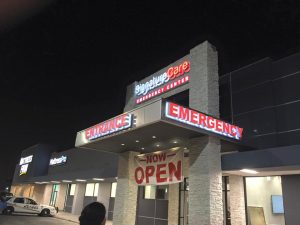 Lighted signs come in various shapes, types, and styles. Your business may use different types of styles throughout your facility. Most businesses find backlit or lighted signs beneficial, such as the emergency exit sign. These types of signs are common in many businesses, however, the sign you choose needs to be suited to your specific type of business.
At Royal Signs & Awnings, we want to become the only signage provider you need to fulfill your business identification and promotion needs. We create custom illuminated logo lobby signs, storefront signs and other type os lighted signs based on your business, your budget, and your needs.
Call Royal Signs & Awnings today at (503) 476-9476 for a Free Consultation with a Lighted Sign Specialist!
Traditional Neon Signs
Traditional neon signs are still appealing to many people who like the look and feel of the sign. However, some find the repair and maintenance costs make this a poor investment. LED lighted signs use modern technology to create the look of a neon sign with a lower maintenance cost and a longer lifespan.
If you like the look and feel of a classic neon sign, but don't want the expense, we can help. Give us a call, let us know what you want, and we'll help make it happen!
Lighted LED Signs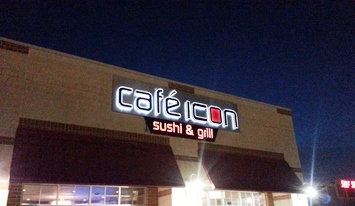 You can accomplish the look of neon using high-efficiency, low-energy LED bulbs. An LED sign has the same retro vibe but its environmental footprint is much friendlier. Plus it's easier on your budget.
LED lighted signs can be used in various applications, and can go far beyond the look of a classic neon sign. Cabinet signs and channel letters can benefit from LED backlighting. You can use a lighted sign to illuminate your business after dark, which is extremely useful for late-night and overnight businesses, such as hotels, nightclubs, theaters, convenience stores, restaurants, and gas stations.
We make custom-made LED signs that fit your desires. These signs are available in various styles, colors, and animation choices.
Indoor Lighted Signs
LED signs are not just for storefronts. You can use an LED or neon sign indoors. A lighted OPEN sign is a good example of an indoor lighted sign. These signs can also be used to promote various aspects of our business. For example, a restaurant may use a sign to provide smoother customer flow by highlighting their order and pickup stations.
Since these signs are custom-made, they can be designed to suit your imagination and your business' needs. We have a staff of skilled designers that can turn your dream into reality.
Programmable Digital Message Centers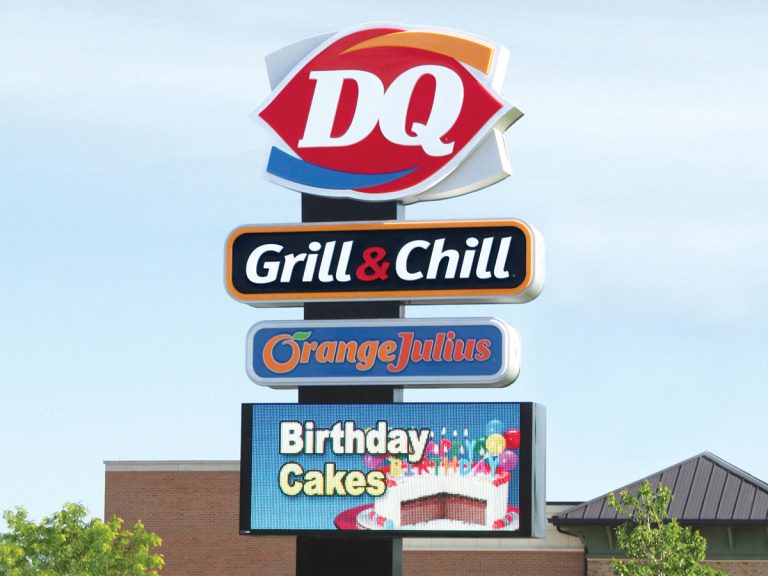 If you want to go high-tech with your business, we can also create a programmable custom-made LED Message Center Sign. This signs can be part of another sign on your storefront or it can stand alone.
An LED Message Center offers many advantages over a standard neon sign. A message center allows you to add custom messages that can be updated. This sign is offered in different color options. Some Message Centers even have full-color, eye-catching graphics.
Full-Service LED Sign Company
We're ready to assist you with all aspects of our LED or neon sign production. Our team can help guide you through the sign creation process, from the custom sign design to the professional installation and repairs. If we create your custom sign, you can be confident that you're getting a high-quality sign partner and a high-quality sign.
We are a complete sign shop. We have the skills, knowledge, and ability needed to create all types of business signage, including lobby signs, trade show displays, interior signs, exterior signs, ADA signage, commercial vehicle wraps, and more.
Free Lighted Signs Consultation
Outshine our competition with custom lighted signs by Royal Signs & Awnings! Our free sign consultation is the perfect way for us to help you illuminate the way for your customers.
Call Royal Signs & Awnings today at (503) 476-9476 for a Free Consultation with a Lighted Sign Specialist!