Newberg Vehicle Wraps
View Wrap Gallery
Get the ultimate in visibility for your business with high-impact vehicle wraps and graphics by Royal Signs & Awnings!
If you want an effective way to advertise your offerings outside of your building, a vehicle wrap is a wise investment. This advertising method is highly targeted because the people who see your wraps and graphics are your Newberg neighbors, who are most likely to be in need of your services.
A plain white van passing by will remain largely unobtrusive, but a brightly-colored and well-designed one will turn heads as it passes. Vehicle wrap advertising is an effective way to promote your business. What's great about car wraps and vehicle graphics are that they will continuously work for you 24/7 whether you are stuck in traffic, parked in a driveway, or running a personal errand.
Allow Royal Signs & Awnings to grow your business with our vehicle wrapping services. We design, fabricate and install high-quality vinyl wraps that get your brand and business seen.
Call Royal Signs & Awnings today at (503) 476-9476 for a Free Consultation!
Vinyl Graphics, Partial Wraps, & Magnets
Here at Royal Signs & Awnings, we have wrap options to meet every need and budget. From full wraps for entire fleets to cut vinyl lettering or vehicle magnets, we provide high-quality, high-visibility vehicle graphic solutions that make sense for you.
Full Car Wraps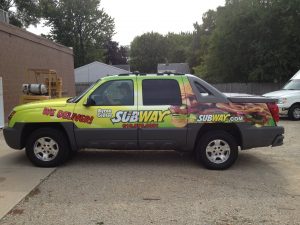 The most impactful option we have is the full vehicle wrap. A full wrap provides complete coverage to your vehicle and often includes elements such as your side view mirrors and door handles for a polished finish. We can create an impactful design that incorporates the shape of your vehicle, properly positioning your marketing elements and brand information for maximum impact and visibility. Since a full wrap consists of an entire sheet of vinyl, it also provides a layer of protection to your factory paint job for additional value.
Full vehicle wraps are the most impactful option, providing the most flexibility for design.
Partial Car Wraps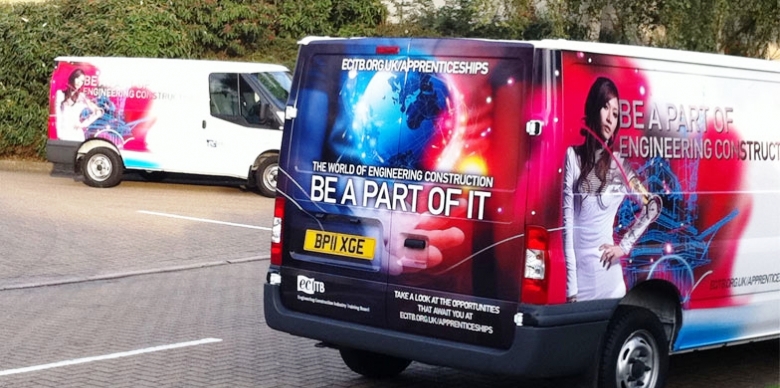 If you desire a minimal design or you don't have a lot of advertising budget to work with, you can opt for a partial vehicle wrap. A partial wrap typically covers ¼ to ¾ of a vehicle, or can be targeted to individual panels such as your hood, doors, or tailgate.
For a partial wrap to be effective, it has to incorporate the base color of the vehicle into the design. Our designers can come up with a partial wrap design that will seamlessly blend in with the rest of your vehicle.
Vinyl Graphics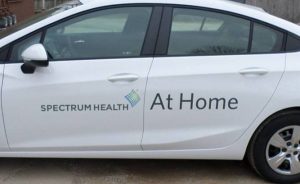 Individual vinyl graphics and cut vinyl lettering allow you to easily brand your vehicle at any time. While they don't provide the same seamless finish and protective layer as a full wrap, they are extremely flexible and cost-effective. You can place any text or image you desire anywhere on your vehicle at any time with our long-lasting and durable vinyl graphics.
If you are looking for a fast turn time and easy installation, individual elements are a great option.
Vehicle Magnets
If you are an independent contractor who works for different companies or if you prefer not to drive with your business logo on during a personal errand, vinyl decals might not be the best option for you. If you desire a temporary solution, it is best to go with vehicle magnets. These magnets can be easily applied on any surface. You can also peel them off and reuse depending on what the situation calls for.
With our help, you can transform a personal vehicle into an instant advertising machine. We create long-lasting and durable removable signage for personal and business vehicles.
Professionals Wraps For All Vehicle Types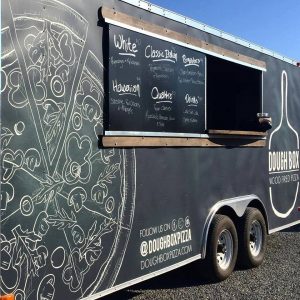 If you desire an eye-catching and attention-grabbing look for your commercial vehicles, then you've come to the right place.
As a one-stop vehicle wrapping service provider, Royal Signs & Awnings can recommend, design, create, and install high-visibility, high-impact wraps and graphics for your vehicles. Whether you want a timeless, elegant design or a brightly-colored one that will turn heads as you drive down the street, we've got you covered.
We can transform an ordinary vehicle into a one-of-a-kind moving billboard. We make attractive car wraps, van wraps, boat wraps, and trailer graphics for small and large Newberg, OR businesses.
Our vehicle wrap and graphic services include:
Our vehicle wraps are designed to match your other marketing, including your outdoor signs, indoor signs, and promotional signage for a cohesive brand message.
Attractive Wraps for Your Entire Fleet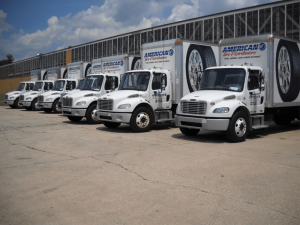 If you are a professional service provider that does a lot of house calls, having business vehicle wraps made for your fleet is a wise decision. They help reinforce your branding identity and allow you to reach a wider audience. They also give your staff members an air of legitimacy and authority, so that customers will feel comfortable letting them inside their homes. The truck wraps and trailer wraps we make also protect the vehicles' finish and prevent minor dents and scratches, helping to protect your investment.
If you own a company vehicle and you are not using it to promote your products and services, you are missing out on a golden opportunity. Royal Signs & Awnings can help you turn your corporate cars, trucks, vans, and trailers into mobile marketing machines.
Promotional Car Wraps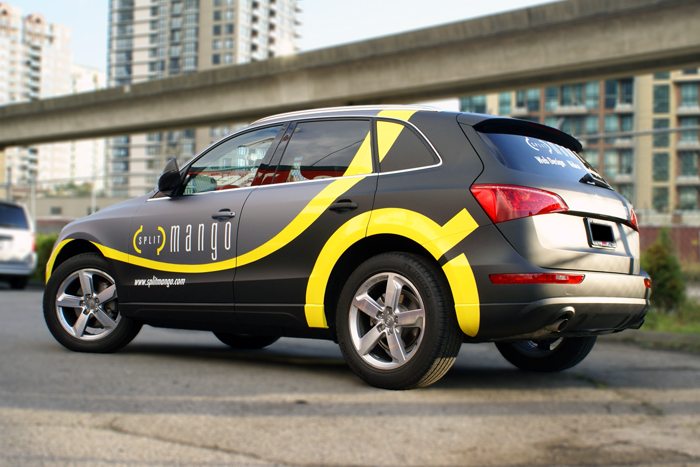 Most people are inundated with advertisements these days. As a result, they have become wary and guarded when faced with promotional content. What's great about vehicle wrapping is that it is less intrusive and not in-your-face. People are more receptive to this way of marketing compared to the more aggressive forms of traditional marketing.
Another advantage to vinyl car wraps is that you only have to make an initial investment. This is better compared to taking out ads in newspapers and radio which will require a recurring monthly fee from you.
Custom Boat Wraps
If your business involves water or your boat has seen better days, using boat wraps is an effective way to personalize your watercraft and promote your goods and services. We know the importance of a cohesive branding message and we can help you make this possible by utilizing your existing fleet of boats.
Stand out with our boat wraps and boat graphics. We have the creative know-how and technical expertise to transform your watercraft into a showstopping masterpiece. We take the ordinary and make it extraordinary.
Full-Service Vehicle Wrapping
By choosing us to do your custom auto wraps and auto vinyl graphics, you can be assured of a stress-free experience. If you already have a wrap design in mind for your fleet, feel free to share it with us during the consultation process. We listen to your vision and turn it into reality while bringing our own ideas to the table, too. If you are at a complete loss on how to go about the whole thing, our designers can work from scratch and come up with a stellar design for your vehicle vinyl graphics.
We'll make sure that the resulting vehicle wrap design is cohesively aligned with your branding guidelines. Our ad wraps for vehicles can be fully customized to fit your needs, and our designers work with you every step of the process to come up with a unique and personalized vehicle wrap design. You are completely involved during the entire process, and your feedback is always incorporated into the design.
Once we get your approval on a wrap design, our fabricators will create your vehicle wraps using the finest vinyl material and the latest printing technology. They ensure your individual elements are cohesive with your design, properly finished, and ready for installation. Our expert wrap installers ensure your graphics are properly aligned and finished, giving you an attractive look that is road worthy.
Free Vehicle Wrap Consultation


Increase your brand visibility with attractive, durable vehicle wraps and graphics by Royal Signs & Awnings. Your dedicated signage providers, we look forward to creating attractive signage products for all of your Newberg business promotion, marketing, and brand engagement needs.
Call Royal Signs & Awnings today at (503) 476-9476 for a Free Consultation with a Vehicle Wrap Expert!