Channel Letters & Dimensional Lettering
View Channel Letter Gallery
Channel and dimensional letter signs are among the most common choices of businesses seeking for impactful building signage.
These unique signs are versatile and flexible, therefore allowing for any customization required to align with the brand identity of your business. We can create a completely custom channel letters sign, illuminated or not, to match your specifications and your brand identity.
Royal Signs & Awnings creates high-quality professional business signs within the limits of your budget.
Call Royal Signs & Awnings today at (503) 476-9476 for a Free Channel Letter Sign Consultation!
Storefront Channel Letters
Many of the businesses asking us to create a storefront sign for them opt for this kind of sign. Channel letters are 3D signs made from cut metal elements, which can include letters, numbers, symbols or any other graphics. All these elements are secured to a support frame or flat mounted directly to the wall of your building. The channel is protected by a durable acrylic material that can come in multiple colors. This layer can also be transparent, allowing for an entirely customized appearance.
You can use channel letters to spell the name of your company or your slogan or even showcase your logo. We have many colors, style and typeface options available, and we can help you identify the ones that suit best your business. We can also use hand-formed channels to create any image or custom fonts you may want.
Channel letter signs are prevalent among office buildings, retail stores, factories, shopping centers, churches, schools, and hospitals, among others.
Dimensional Letters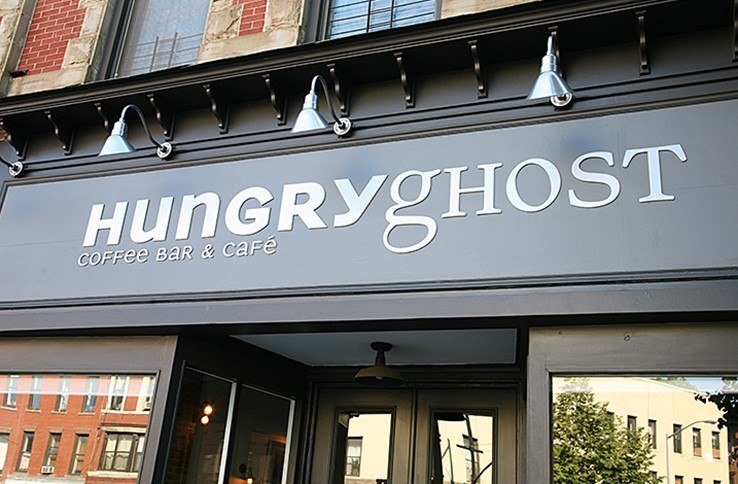 Unlike channel letters, dimensional letters are cut from plain sheets of solid material. They can be made from metal, but also from various other elements, and they can have variable thickness, sizes, and shapes. These dimensional letters enable you to control how your business sign is going to look.
Royal Signs & Awnings is a manufacturer of impactful dimensional letter signs that can help you promote your business is an efficient and durable manner.
These signs are the perfect choice for various businesses such as restaurants, office buildings, shopping centers, malls, and retail stores. They also work very well as lobby logo signs or indoor signs.
Backlit & Illuminated Signs
Channel letters can benefit from LED lighting addition to make your business signage even more striking and more powerful. Your business will be visible by night, as well as in poor weather conditions. We will make sure to create the perfect sign to help your business stand out from the crowd. Moreover, we will take care of the safety of all electrical elements, for you to have the peace of mind that nothing wrong is going to happen to your lighted sign. We will also provide cleaning and maintenance services.
If your business is open late at night, you need to use a backlit channel letter sign to let people know you're there for them. This will help draw more people in.
Lighted signs work best for night clubs, restaurants, theaters, gas stations, convenience stores, and coffee shops, as well as for many other businesses in virtually any industry or area of activity.
Free Channel Letter Sign Consultation
Our mission is to provide you with high-quality work, fast turn times, and expert consultancy and guidance. We aim to become your long-term business signage partner, to stand by you, and cater to all your promotional signage needs.
Call Royal Signs & Awnings today at (503) 476-9476 for a Free Channel Letter Sign Consultation!