Fairview Vinyl Signs, Wraps, & Graphics
View Vinyl Sign Gallery
Looking for a cost-effective way to promote your brand, products, or business?
Improve your brand awareness with high-quality, affordable vinyl signs and banners!
Vinyl signs are one of the fastest and easiest ways to attract more attention to your storefront or business. Whether creating impactful window displays to utilizing banners, vinyl lettering, or murals, Royal Signs & Awnings creates the high-impact vinyl signs and banners your business needs to get noticed.
We recommend, design, fabricate, and install the perfect signs and images to ensure your marketing message is properly displayed and understood by anyone who may be interested in your business. If you are looking for a promotional partner for your marketing needs, Royal Signs & Awnings is a partner you can count on to deliver results!
For attractive commercial signage, trust Royal Signs & Awnings as your Fairview vinyl signs provider!
Call Royal Signs & Awnings today at (503) 476-9476 for a Free Consultation!
Promotional Vinyl Banners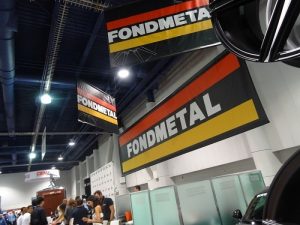 Vinyl banners are extremely versatile in both function and design. From large-format show-stoppers to simple directional support, banners can be used both inside and outside your business, or even off-site for promotional purposes. Promote your products and services in a clear and engaging manner with high-quality banners by Royal Signs & Awnings.
Lightweight and portable, banners are ideal for promotion at off-site events such as tradeshows or conventions. They can be set up quickly in a matter of minutes and can be easily packed up and stored the moment you are done for the day. Their ability to withstand the harsh weather conditions in Oregon means they can be used several times without losing their quality even with the passage of years, both indoors and out.
Window Vinyl Clings & Film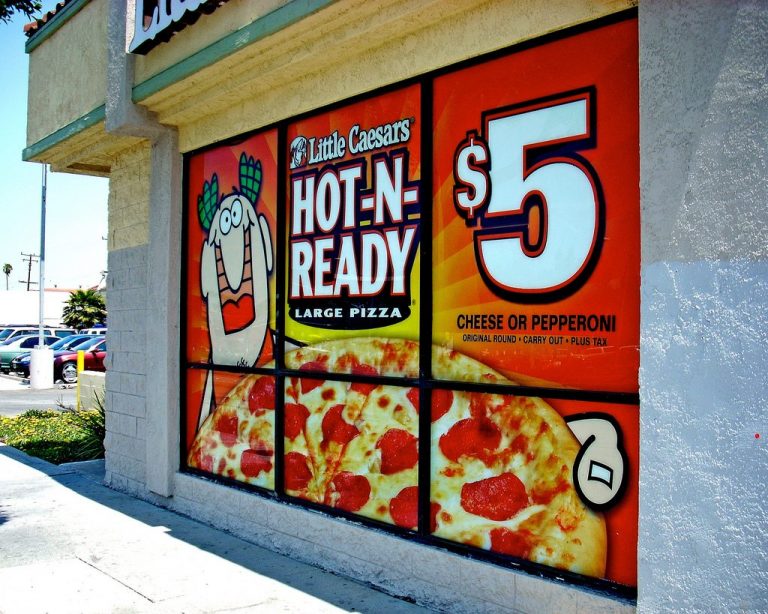 Thinking of a new way to advertise a business? Consider using vinyl to launch a new product or promote a daily special. It is a quick and efficient way to attract the attention of passersby and instantly upgrade the look of your space. If your business establishment has spacious windows and doors, you can use them to your advantage by putting up vinyl window clings.
Vinyl clings use static electricity instead of adhesive to stick to glass surfaces, which makes them easy to remove without leaving a sticky residue behind. Vinyl films utilize and adhesive, and are intended for more permanent displays, such as the use of privacy film.
Cut Vinyl Lettering
Cut vinyl lettering is extremely popular for adding vital business information to your doors and windows. Not only do they make it easy for potential customers and guests to get the information they need, it also adds a level of professionalism.
At Royal Signs & Awnings, we put a lot of emphasis on quality so you can be assured that our vinyl lettering will stay in place for many years to come.
Wall Murals & Floor Graphics
Give the interior of your store a major facelift through the use of wall murals and floor graphics. You can share meaningful and inspiring quotes on the walls of your office, feature the products you sell as a mural, or provide navigational assistance with arrows on walls and floors.
These durable vinyl signs withstand traffic and are resistant to dust, dirt, and grime, making them an easy to clean and maintain graphic solution for large wall areas.
Vinyl Graphics Options
With our vinyl graphics, you won't feel restricted when it comes to the color, size, finish, and overall design. They can be customized any way you want, giving you more freedom and control over your signage. Royal Signs & Awnings provides essentially unlimited design options to meet all needs and ideas.
Not sure what is best for your needs? We make smart recommendations to ensure you are getting the right signs and graphics for your specific purpose, event, or need.
Our vinyl products include:
Looking for cohesive indoor signs, outdoor signs, vehicle wraps, or a completely custom sign? Royal Signs & Awnings provides every sign your business needs!
Royal Signs & Awnings is your trusted Fairview vinyl signs and graphics partner!
Full-Service Vinyl Graphic Shop
As a one-stop vinyl sign company, Royal Signs & Awnings handles the design, fabrication, and installation of your durable, eye-catching vinyl signs and graphics from start to finish. A team of creative problem solvers, our staff enjoys finding the right solutions to meet your business needs.
From the initial consultation through to final installation, we focus on quality, with an attention to detail that ensures your installed signs and graphics look even better than what you imagined.
Free Vinyl Signs & Graphics Consultation


Get started on your custom vinyl signs today! Our team of world-class and talented designers, fabricators, and installers has the experience, skills, and equipment to create high-quality vinyl signs, graphics, and banners that help you accomplish your business goals.
Call Royal Signs & Awnings today at (503) 476-9476 for a Free Consultation with a Vinyl Signs Expert!