Outdoor Signs & Exterior Signs
View Outdoor Sign Gallery
Increase your business visibility and attract more customers with attractive outdoor signs by Royal Signs & Awnings!
Get ahead of the game with attractive exterior signage that will help you get noticed. Whether you desire an eye-catching storefront sign, impactful promotional window graphics, traffic-stopping a-frames, or just know that you want to improve your foot traffic, we have the solutions for you. Focused on delivering signage that works, we focus on understanding your goals to deliver the right blend of exterior signage for your location and budget.
When potential customers pass by your retail space or commercial building, the first thing they notice is your outdoor signs. Make sure that your signs are visually appealing by hiring a professional to get the job done. Royal Signs & Awnings can help grow your business by providing you with outdoor signage that will make your business stand out from the rest.
Call Royal Signs & Awnings today at (503) 476-9476 for a Free Consultation!
Storefront & Building Signs
Without even thinking about it, consumers make snap decisions on which store to visit and which business to patronize. As a business owner, you only have a couple of seconds to make a great first impression.
Make those precious seconds count by having your exterior signs made by Royal Signs & Awnings. A great storefront sign is an important tool for drumming up business on a busy street. Our world-class team of in-house designers and fabricators will come up with signs that accurately portray your brand personality and attract the kind of clientele you want.
Channel Letters & Dimensional Letters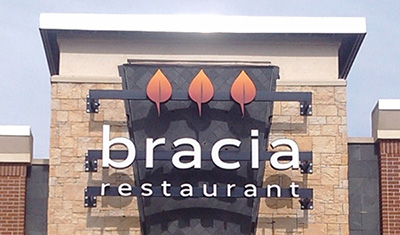 Channel letters are large individual letters made from aluminum with transparent acrylic faces. Dimensional letters give a similar look, but are constructed from solid metal or acrylic, without the interior channel. Both styles of letters can be either installed directly on the wall or mounted on a raceway.
What makes lettering great is that it is easily and highly customizable. Dimensional and channel letters come in a wide variety of colors, fonts, and sizes, and can even be custom formed to create your logo. We make sure that the lettering we make fits your brand to create a cohesive look.
Lighted Signs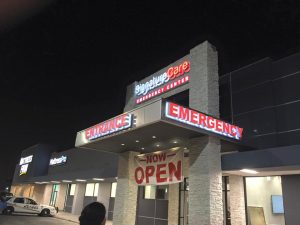 If you've ever driven past a bar at night, then you know how effective lighted signs are in attracting the attention of passersby and motorists. Lighted exterior signs work best for businesses that are open at night such as bars, liquor stores, motels, pharmacies, hospitals, and many more.
Royal Signs & Awnings makes high-quality exterior signs for businesses that are lit using energy-efficient LED. Whether you are looking for a marquee, cabinet sign, illuminated or backlit sign, or even a digital display, we can help your business to be seen clearly even from a far distance and at night.
Monument Signs
A monument sign prominently placed outside of your building makes it easier for customers to find you while creating an impressive or unique entrance. These impactful signs are great for displaying the permanence and longevity of your organization.
Monument signs are freestanding structures made of metal, wood, stone, stucco, or brick. Royal Signs & Awnings creates long-lasting and durable monument signs that will match the architectural style of your building.
Pole Signs & Pylon Signs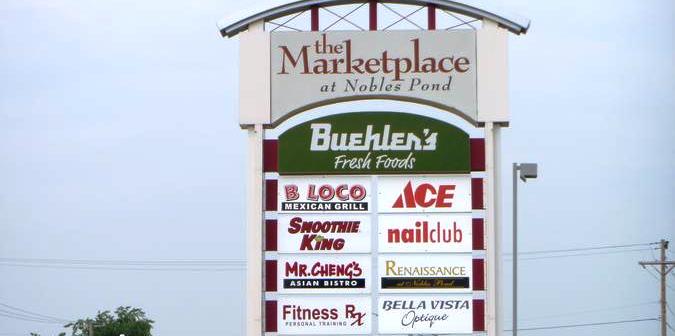 Pole signs are erected on top of a pole and are typically mounted higher in the air than the average storefront signage. Pylon signs and tenant signs typically have a dual support structure. Regardless of design, they are intended rise above competing signage to attract customers from busy roadways.
These towering signs are ideal for those without road frontage or businesses near an interstate looking to attract convenience buyers. Shopping centers, business parks, gas stations, restaurants, and department stores frequently use these impressive elements to attract travelers and new local customers alike.
Promotional Signs & Graphics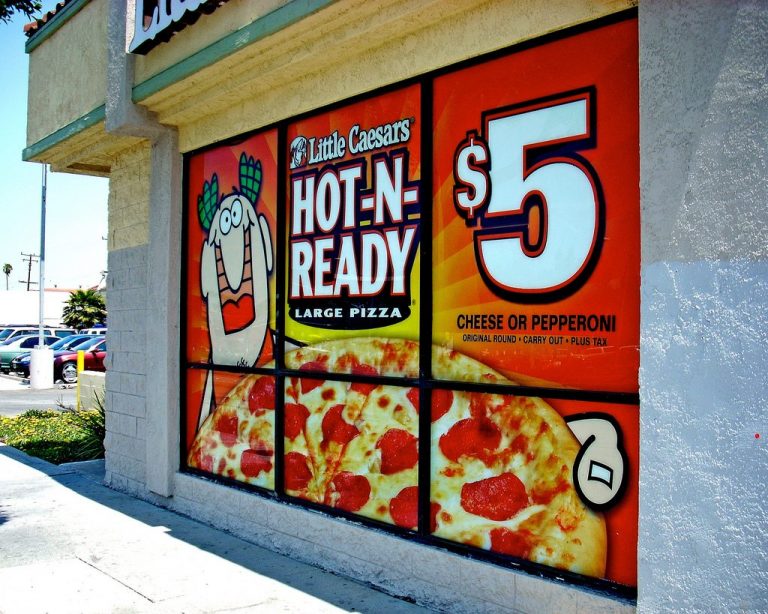 In addition to your building signage, many businesses use additional signage elements to get their business noticed, and their market differentiator understood. By utilizing promotional outdoor signage elements such as yard signs, flag signs, real estate signs, wind signs, vinyl window graphics, and more, you can ensure that every passerby knows what you are about.
Royal Signs & Awnings can design complete promotional signage packages for your business, allowing you to have a consistent marketing message everywhere your brand is seen, both on and off-site. We ensure your brand and unique proposition are easily understood, making it easy for potential customers to know if you have anything that interests them.
Complete Signage Provider
Royal Signs & Awnings provides a complete range of storefront signs, graphics, and banners to give your business a unique identity and a distinctive edge over fellow competitors.
Whether you need a single sign to promote a sale, or are looking to rebrand or outfit a new business location, we have the signage elements that deliver the most impact for your business and brand.
We create custom outdoor signs for your business, including:
We focus on creating a cohesive brand marketing presence, providing coordinating indoor signs, vehicle wraps, vinyl signs, and any other business signs or custom signs you need!
Full-Service Exterior Sign Company
Royal Signs & Awnings provides a stress-free sign buying experience. We begin things with a quick but thorough consultation where we discuss your intended audience, environment, budget, and timelines. If needed or desired, we will conduct a site survey to determine your environment, competition, and sign placement.
Once we have everything we need, our sign designers create a signage mockup according to your specifications for you to review and edit. After approval has been received, our skilled sign production team handles your project right here in our local full-service manufacturing facility. Your project manager will ensure that every element is properly produced, in-line with both the project brief, design, and your intended placement and use.
Upon completion of all fabricated elements, our expert sign installers ensure professional installation on-site, leaving your business with attractive new signage elements that are ready to start growing your business and brand.
Free Outdoor Sign Consultation


Outdoor signs have the ability to attract new customers, build the professionalism of your brand, and tell the world what your business is all about. Royal Signs & Awnings designs compelling signage that gets your brand noticed. We are dedicated to creating high-quality, brand-building signs and graphics that not only keep your customers coming back, but that keep you returning to us as your long-term signage provider.
Call Royal Signs & Awnings today at (503) 476-9476 for a Free Consultation with an Outdoor Signs Expert!