Newberg Sign Company
View Sign Gallery
Are you ready to start attracting more new customers, and keep them coming back?
Royal Signs & Awnings is your Newberg sign company partner, creating eye-catching signs and graphics that get your business and brand noticed!
Whether you are looking for attractive storefront signs to improve your brand visibility, promotional signage to sell your products and services, or wayfinding signs to make it easier to navigate your space, we have the impactful, branded solutions you need to meet your business goals.
With a complete staff of experienced consultants, talented designers, expert fabricators, and professional installers, Royal Signs & Awnings handles every aspect of your signage project from beginning to end, ensuring your signs are cohesive with your brand, budget, location, and desires.
If you are looking for the right signs for your business needs, look no further than Royal Signs & Awnings!
Call Royal Signs & Awnings today at (503) 476-9476 for a Free Consultation!
Signs That Work For You
Whether you want an inviting storefront sign or a range of interior wayfinding signs, rest assured that our sign fabrication experts can provide you with everything you need, on time and within budget. Whether your goals are increased foot traffic, improving the customer experience, or building your brand recognition, Royal Signs & Awnings has signage solutions that work for you.
We are committed to providing quality and cost-effective signs and graphics that get your business noticed by your target audience. For every brand, business, niche, or need, Royal Signs & Awnings creates compelling signage that saves you time while making you more money.
Complete Commercial Signage Company
Royal Signs & Awnings is a local Newberg, OR sign shop with world-class expertise. By providing signage services from consultation through installation, we craft the perfect signs to turn passersby into paying customers. Start growing your business with impactful signs that increase your visibility and improve your bottom line.
Having a well-crafted sign can spell the difference between being a success story and being a cautionary tale. If you want your business to stand out from the crowd, invest in a high-impact, low-cost sign by hiring a professional sign manufacturing company to make it for you. As a complete commercial sign manufacturer, Royal Signs & Awnings has an impeccable reputation for providing quality signs that meet your needs and budget.
An impactful outdoor sign sets the tone for your business, encouraging potential customers to come inside and discover what you have to offer. Your building sign is only one part of the equation. Utilizing your business windows, doors, and even sidewalk space can help you to stop potential customers in their tracks, forcing them to acknowledge your business and consider what you can do for them.
Royal Signs & Awnings creates individual signage elements or entire sign packages to help you get maximum visibility for your business and brand.
Our outdoor sign products include: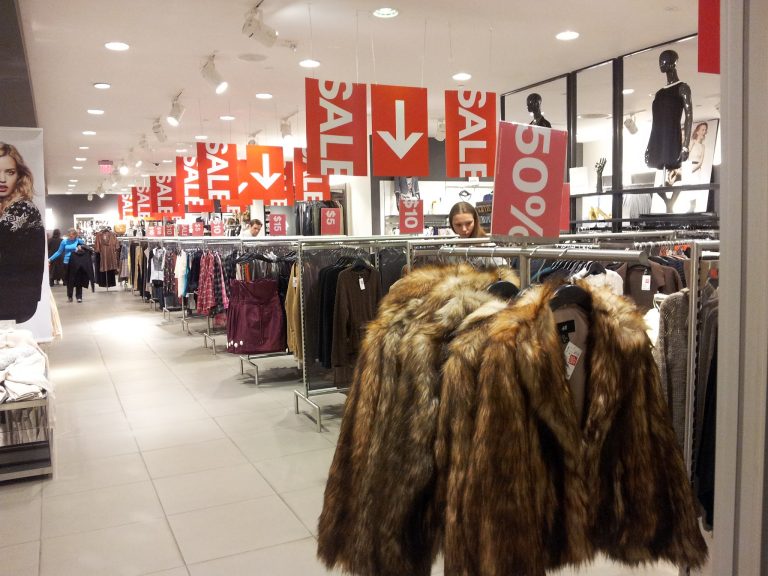 Having an indoor sign is just as important as having an outdoor sign. Interior signs help customers navigate your facility and provide important information. The right signs will not only accomplish the functional, they will also be aesthetically attractive and brand cohesive to deliver the most value for your business.
Indoor signs improve the overall buying experience by making it easy for customers to locate their most desired products, departments, or areas within your business. Whether you are an office building that needs to help visitors locate specific providers, a retail store that wants to promote high-margin products, a manufacturing facility that needs to keep guests safe, or any business that wants to create a more attractive, professional, or comfortable environment, indoor signs by Royal Signs & Awnings can help you accomplish your goals.
Royal Signs & Awnings has every indoor sign your business needs, including: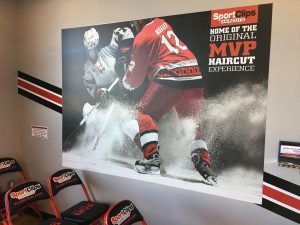 High-quality vinyl graphics, signs, and banners deliver increased promotional assistance for your unique business of any size. If working to find a method for attracting visibility for your storefront, be of assistance to buyers when they are in search of a particular department, area, or product, or wish to get more visibility from your event attendance, our vinyl sign and graphic pros create an outstanding solutions for your organization.
We are your all-inclusive large format signs, banners and graphics partner, delivering complete sign, graphic, and banner products and services, from engaging design to installation. This means we easily create any of the high-impact vinyl signs and graphics you need.
Whether it's unique window graphics, banners, decals, vinyl clings, floor graphics, lettering or a complete set of business signs and graphics you are desiring, our vinyl sign and graphic specialists manage your custom signage project quickly, professionally, and we pay attention to every detail.
Each business has its own unique needs when it comes to their indoor and outdoor signs. Having your sign custom-made will distinguish your business from the rest of the competition and will help you reinforce your brand. All of our signs are custom made, suited to your needs, location, business, and brand personality. From funky building signs to custom wall murals, we deliver the attractive signs and graphics you didn't think were even possible.
A quick conversation with us will take a load off your back so you can focus on what you do best—running your business. Royal Signs & Awnings is ready to deliver with unique custom signs and graphics that bring your ideas to reality.
Our Process
Free Consultation
Your signage project starts off with a free consultation to learn more about your vision and goals for your signage project. Whether you are a new business, looking for a rebrand, or only need a few new elements, we can determine the right solution to help meet your goals. If needed or desired, we can conduct a site survey to make recommendations and to gather all the information we need to make the project run as smoothly as possible.
Sign Design
Once we have a firm understanding of your business, facilities, goals, budget and timeframe you require, we deliver all of these details to our design team. Whether you already have a specific design in mind or you are looking for inspiration, our designers can accommodate your requests. Once we have a concept nailed down, we create a sample mock-up for you to review and adjust, until we finalize a design that works for your business and brand.
Sign Creation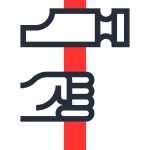 Once we have your design approval, we will start the fabrication phase of your project. Every aspect of the sign manufacturing process is managed in-house to ensure quality even under the tightest production schedule. Our team of professional fabricators are well-trained and experienced, producing high-volume output in a timely fashion without sacrificing quality.
Sign Installation
After all sign elements have been fabricated, assembled, and quality checked, our professional installers take over. Our installation team works efficiently, with minimal disruption to your business operations, and the only thing we leave behind is your brand new signage. We ensure your new signage is attractively finished and that all elements are properly aligned and working correctly before calling it a job well done.
Our Commitment To You


Royal Signs & Awnings is dedicated to providing high-quality, attractive signs and graphics that perform for your business. Whether you are looking to increase your customer flow, improve your brand visibility, increase your customer satisfaction, or simply want to start making more money, we have the creative ideas and signage products to make it happen. As your Newberg sign company, we start every project with an eye toward building a long-term relationship as your sole signage provider.
Call Royal Signs & Awnings today at (503) 476-9476 for a Free Consultation with a Signs & Graphics Expert!