Vinyl Wraps
View Vinyl Wrap Gallery
Royal Signs & Awnings manufactures beautiful vinyl wraps that perfectly complement your marketing needs!
Are you looking for high-quality vehicle wraps, a vinyl film for your storefront windows, or a large branding banner for smooth surfaces? If so, then look no further because we got you covered! We have a team of experienced vinyl specialists who can provide professional assistance regardless of your vinyl branding needs.
Your business can benefit immensely from vinyl wrapping your front desk, entry walls, and tables, but you can't hire just any company for this colossal task. It's best to hire a company that has been around for years, ensuring that you receive the quality of service you rightfully deserve. Royal Signs & Awnings guarantees that you'll get a custom design that matches your brand identity.
Call Royal Signs & Awnings today at (503) 476-9476 for a Free Consultation with a Vinyl Wrap Specialist!
Vehicle Wraps & Graphics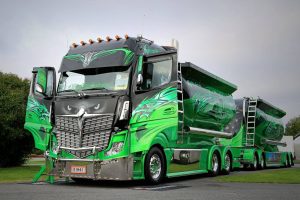 Over the years, vinyl wraps have become a popular way of advertising businesses. They are used also create a significant impact on your business's reputation and customer confidence at the same time. If your business involves visiting clients at their location, then you probably know how frustrating it can be when potential customers refuse to let you enter their property. Using vinyl wraps on your vehicles, instantly give your business a sense of legitimacy. Customers are more willing to welcome you into their homes, trusting that you are who you say you are.
We offer an array of vehicle wrapping services including:
Business across different industries have started to use ad wraps for vehicles as a means of promoting their products and services. The most common professions who use these wraps include plumbers, electricians, handymen, and repair technicians. Any business that uses delivery vehicles also uses ad wraps.
It's hard to think of any business that couldn't benefit from vehicle wraps. Royal Signs & Awnings can help you with your vehicle vinyl graphics requirements, whether you need to wrap a single car or an entire fleet.
Vinyl Wraps for any Surface
Aside from vehicles, you can apply vinyl graphics on other surfaces to boost visibility, promote special offers, and improve overall customer experience. Royal Signs & Awnings offers various vinyl solutions to guarantee that your marketing needs are covered. We offer vinyl graphics for windows, walls, tables, and floors. Indeed, we can provide a solution regardless of the kind of surface you want to be covered.




An increasing number of companies are leveraging the power of vinyl wraps concerning promoting their business. However, a new trend has emerged recently, the use of murals. These murals can turn an otherwise dull lobby into something breathtaking. They can also be placed in hallways, conference rooms, and breakrooms. Depending on their design, the murals can induce a sense of calm, excitement or relaxation wherever they're placed. Vinyl wall murals prove to be extremely durable, and are resistant to dirt, making them an ideal solution for high-traffic areas.
Custom Wrap Company
Our company offers a full-service vinyl graphics package to ensure that your marketing needs are well-taken care of. We begin the process with a free consultation. We take this time to know your business and goals to help us formulate the right strategy depending on your requirements. This also enables us to come up with the best vinyl products that fit your goals and budget. Since the options are nearly limitless, our team of specialists helps you explore all of them until you find what best suits your particular needs.
Our company also offers full-design services. Ensuring that you receive a truly unique and attractive sign, one that captivates the attention of your target market. You can provide your own brand guidelines which we will follow to the letter, or we can start entirely from scratch if you have yet to come up with an exact design. After we have created your final design, we will present it to you for your approval. We have an in-house fabrication staff who then takes over the project, producing your vinyl graphics according to your unique specifications.
We can also offer installation services for all our vinyl products. This helps ensure that there will be no wrinkles, bubbles, and warping, which can have a considerable impact on the appearance of your signage.
Free Vinyl Wrap Consultation
Let us be your local partner in creating professional, compelling, and affordable vinyl wraps for your business. Royal Signs & Awnings looks forward to working with you and becoming your go-to signage provider for the long term.
Call Royal Signs & Awnings today at (503) 476-9476 for a Free Consultation with a Vinyl Wrap Specialist!